Finance eyes $500b green buildings opportunity
BY ROSE MARY PETRASS | THURSDAY, 16 NOV 2023 1:47PM
The global property industry has embraced sustainable finance instruments in a trend that offers an investment opportunity of at least half a trillion Australian dollars, ahead of mandatory emissions data disclosures due in 2024.
Buildings contribute 39% of global carbon emissions, account for 50% of Australia's electricity consumption, and, in their day-to-day operations, constitute 23% of total emissions.
New mandatory emissions disclosures will be introduced for Australian real estate investors, occupiers, and managers from the start of the next financial year.
In June, new sustainability standards were released by the International Sustainability Standards Board (ISSB). That same month Treasury proposed the implementation of mandatory climate-related disclosures.
In 2022 the debt market raised more funds for climate-friendly projects than for fossil fuel companies, signalling a shift towards green debt issuance, a trend expected to continue in 2023.
The property sector accounted for over 8% of the total sustainable finance market, with issuance to real estate projects reaching US$127 billion. Australia contributed 2%, totalling just over US$2.5 billion.
So far in 2023, 44% of loans issued to Australia's real estate sector have been labelled as sustainable financing - a marked increase from previous years.
Green Building Council of Australia (GBCA) CEO Davina Rooney expressed optimism about the growing investments in green real estate but said that greater collaboration is needed from the finance industry.
"We are seeing significant year-on-year increases in investments in sustainable projects globally, and the built environment here in Australia is ripe for an explosion in opportunity," she said.
"The real estate sector offers multiple opportunities to address climate, resource, and biodiversity issues - but it can't do it by itself. The finance sector has a key role to play."
Green loans and bonds are accelerating in the construction and retrofitting of efficient, low-carbon, resilient and comfortable buildings.
With the commercial real estate sector expected to double its existing 859 million square metres of floor space by 2050 and the residential sector projected to increase its current rate of 200,000 yearly dwelling build by 43% by 2040, sustainable finance is crucial for meeting these demands while aligning with climate goals.
To achieve net-zero carbon targets by 2050, Australia will need to electrify more than 500 homes a day, improve the energy efficiency of 100 more each day, and retrofit nearly 3.5% of current non-residential stock annually, a significant jump from the present rate of 1%.
This presents an investment opportunity of at least AUD$500 billion for the finance industry, according to Rooney.
"More importantly, it will mean the finance industry will be better placed to play its crucial role in the fight against climate change as outlined by the IPCC," Rooney added.
In response to the uptick in investment, the GBCA and the Australian Sustainable Finance Institute (ASFI) recently released a guide to drive greater understanding of sustainable finance in real estate and foster collaboration between the two sectors.
The new guide provides a detailed examination of available mechanisms, with the aim to facilitate their more efficient adoption in the Australian market and unlock significant environmental and investment opportunities.
It provides a comprehensive overview of sustainable finance instruments, green building certifications, benchmarks, and rating tools, offering a roadmap for greater and more efficient adoption in the Australian real estate sector.
The guide was produced alongside the National Australian Built Environment Rating System, the Property Council of Australia, Australian Passivhaus Association, Living Futures Institute of Australia, International Well Building Institute, Global Real Estate Sustainability Benchmark and Climate Bonds.
Knight Frank head of ESG Jenine Cranston said that since the property industry will soon need to report on hard emissions data, the challenge of greening real estate is now a legally enforced one.
"Mandatory sustainability reporting is upon us," she said. "For some time, many organisations have been doing voluntary reporting... Now, however, there will be compulsory reporting with a requirement for hard data on emissions, that will go alongside financial statements in a company's annual report.
"This is the biggest change in financial and company reporting in a generation, and will have a huge impact on real estate occupiers, investors and managers."
Knight Frank recently released Prism, a new complex ESG data management and reporting platform powered by Trellis that includes support from ESG specialists to help the property industry gather data and generate audit-ready reports suitable for mandatory emissions disclosures.
ASFI CEO Kristy Graham said finance is vital to progress greening in the build environment, following global guidelines and taxonomies, and stressed the importance of creating a supportive ecosystem for sustainable finance in the building sector.
"This includes working together to establish common definitions and approaches for sustainable finance that are environmentally credible, understood and useable by industry, and inter-operable with global standards," Graham said.
Rooney agreed that real estate and finance need to collaborate to achieve Australia's climate goals.
"While our leading property companies continue to top international sustainability benchmarks, sustainable finance will be the key to extending this progress across the sector more broadly," Rooney said.
"Australia is on the cusp of a sustainable finance revolution, and when this opportunity is unlocked, the gains for global sustainability will be enormous.
"This is an exciting, and much-needed, opportunity to deepen cross-sector understanding of what's possible as we move closer towards our decarbonisation goals."
Read more: ASFI, Knight Frank, Green Building Council of Australia, Davina Rooney, Jenine Cranston, Kristy Graham, Australian Passivhaus Association, Australian Sustainable Finance Institute, Environment Rating System, Futures Institute of Australia, Global Real Estate, International Sustainability Standards Board, International Well Building Institute, IPCC, Prism, Property Council of Australia, Treasury, Trellis
| | |
| --- | --- |
| Subscribe to FS Sustainability to get the latest ESG news and research. | |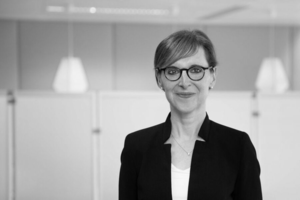 This year's United Nations climate change conference, COP28, is in many ways an important milestone, as it will respond to the first so-called global ...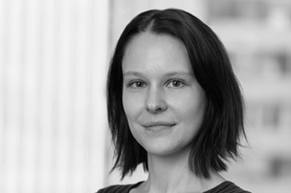 Investments that take account of environmental, social and governance (ESG) factors have often gone hand-in-hand with public policy. As investors become ...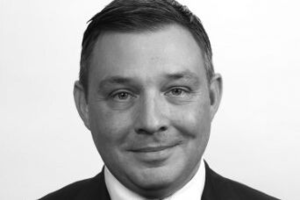 With drought forecast for the next few years, there is a lot to get excited about water supply.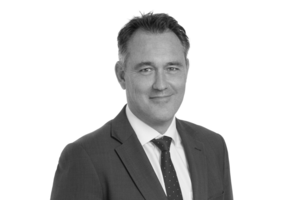 At the same time as we are seeing global policy initiatives seeking to further accelerate the uptake of electric vehicles, corporate activity in the fuel ...
Are you implementing TCFD for your fund or company?