New tools available to help investors meet Paris Agreement
BY ROSE MARY PETRASS | FRIDAY, 17 NOV 2023 2:34PM
A range of new tools have been released from organisations including Moody's Investors Service, ISS STOXX, Global Impact Investing Network, UN-convened Principles for Responsible Investment, Bloomberg and Riskthinking.AI.
Moody's releases framework for Net Zero Assessments
Credit ratings, research and data provider Moody's Investors Service has launched a framework for Net Zero Assessments (NZAs) for non-financial corporate entities.
The new scoring system aims to help investors evaluate and compare companies' decarbonisation actions.
NZAs indicate Moody's assessment of the strength of an entity's decarbonisation profile relative to Paris alignment of net zero by 2050.
"NZAs provide an independent and comparable assessment of an entity's emissions reduction profile, enabling market participants to better understand the relative positioning of non-financial corporates as they transition to a low-carbon future," Brian Cahill, global head of ESG at Moody's Investors Service said.
ISS STOXX updates EU Taxonomy Alignment Solution
ISS ESG, the sustainable investment arm of ISS STOXX has announced enhancements to its EU Taxonomy Alignment Solution.
ISS STOXX is the result of a recent merger between Institutional Shareholder Services and the Qontigo index business.
In June the European Commission approved EU Taxonomy criteria for sustainable use and protection of water and marine resources, transition to a circular economy, pollution prevention and control, and protection and restoration of biodiversity and ecosystems.
The expansion includes new technical screening criteria, as well as amended criteria for climate change mitigation and adaptation.
"Investors currently face a significant discrepancy between the availability of data reported by investee companies and the granularity of data required to fulfill their own EU Taxonomy reporting obligations," Till Jung, managing director, head of ISS ESG said.
"Modelled data can be used to bridge both this gap and the gaps created by the staggered implementation of EU Taxonomy requirements. ISS ESG's newly enhanced, comprehensive EU Taxonomy Alignment Solution, which uses both modelled and reported data, is now uniquely placed to help clients address the major EU taxonomy-related reporting challenges."
Note: ISS owns Rainmaker Group, publisher of FS Sustainability.
Global Impact Investing Network benchmark
A new benchmark from the Global Impact Investing Network finds that impact investments in the energy sector decrease Scope 1 and Scope 2 emissions while boosting energy production.
The new benchmark helps investors compare their performance against peers, the United Nations Sustainable Development Goals (SDGs) and the Paris Agreement.
It demonstrates that impact investment in the energy sector curbs emissions by 6.1% at the median - notable progress on international recommendations to limit emissions by 6.8% a year.
Bloomberg and Riskthinking.AI introduce physical risk indicators
Bloomberg and analytics provider Riskthinking.AI have introduced physical risk indicators that cover all climate scenarios endorsed by the Intergovernmental Panel on Climate Change (IPCC).
The new tool provides Bloomberg users with a new to assess exposure to climate vulnerabilities including floods, fires, and droughts.
Climate impacts are posing more serious risks to investors and regulators in the lead-up to mandatory and voluntary climate risk disclosure regimes, including the Corporate Sustainability Reporting Directive (CSRD), the Task Force on Climate-Related Financial Disclosures (TCFD), and the IFRS Sustainability Disclosure Standards.
"Achieving reliable assessment of exposure to physical hazards relies on large amounts of geospatial and climate data to effectively account for the uncertainty inherent in future projections," said Patricia Torres, global head of sustainable finance solutions at Bloomberg.
"By bringing together cutting-edge climate science with investor grade physical assets data, we can help investors and companies to better navigate the increasingly complex financial and regulatory environment regarding physical risk."
Riskthinking.AI CEO and founder Ron Dembo commented that the tool "enables investors to use the uncertainty inherent in climate modelling as a strength to support better investment decisions.
"We don't rely on a single model or scenario when managing risks or defining a strategy. Our outputs consider climate projections from 51 leading climate research centres and universities to capture a broad range of possible future outcomes," he said.
UNPRI developing Progression Pathways
The UN-convened Principles for Responsible Investment (UNPRI) is developing a new voluntary framework for progressing responsible investment.
Research undertook by UNPRI at the start of the year found that 83% of signatories wished to demonstrate their responsible investment activities progress in terms more relevant to them than is currently possible.
The new framework, called Progression Pathways, aims to help signatories with their responsible investment practices progress, to better clarify the different roles of responsible investors in a sustainable financial system.
The framework is currently open to consultation from PRI signatories.
Read more: EU Taxonomy, PRI, Bloomberg, ISS STOXX, Riskthinking.AI, Global Impact Investing Network, ISS ESG, Principles for Responsible Investment, UN-convened Principles for Responsible Investment, UNPRI, Paris Agreement, Moody's Investors Service, Brian Cahill, Corporate Sustainability Reporting Directive, CRFD, European Commission, IFRS, Institutional Shareholder Services, Patricia Torres, Qontigo, Rainmaker Group, Ron Dembo, TCFD, TNFD, United Nations
| | |
| --- | --- |
| Subscribe to FS Sustainability to get the latest ESG news and research. | |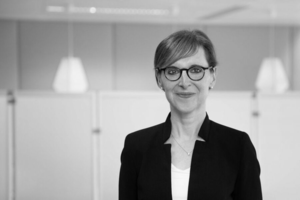 This year's United Nations climate change conference, COP28, is in many ways an important milestone, as it will respond to the first so-called global ...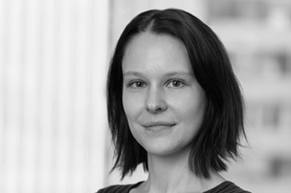 Investments that take account of environmental, social and governance (ESG) factors have often gone hand-in-hand with public policy. As investors become ...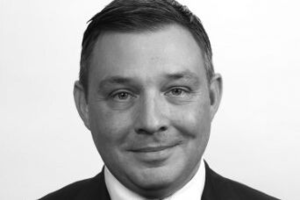 With drought forecast for the next few years, there is a lot to get excited about water supply.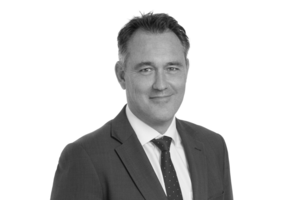 At the same time as we are seeing global policy initiatives seeking to further accelerate the uptake of electric vehicles, corporate activity in the fuel ...
Are you implementing TCFD for your fund or company?