Ausbil charts ESG activities and portfolio engagement
BY RACHEL ALEMBAKIS | WEDNESDAY, 27 JUL 2022 10:21PM
Decarbonisation, modern slavery, Indigenous rights and the impact of operational health and safety were key ESG issues in 2021 for Ausbil Investment Management.
Ausbil released its 2021 ESG report, delving into material ESG issues that impacted the portfolio. The expanding ESG research team works in coordination with portfolio teams to integrate these opsevations.
"Ultimately, you want to be one step ahead always, so we do proprietary ESG research on 226 companies in the Australian space, and this ties back to the investment philosophy," said Ausbil head of ESG research Mans Carlsson. "We have a preference for companies with sustainable earnings and quality management. That will become more and more important the more the world takes ESG into account.
"You could make the case that some of these ESG drivers don't have an impact on current earnings, but they may have an impact on the long-term sustainability of earnings, and I think they can be used as a proxy for management quality."
Ausbil performed climate scenario analysis against ASX200 companies for the third year, to assess companies against risk of physical impacts, disruption in supply chains and other indicators of resilience to make a holistic assessment that weigh risks, returns and other trade-offs.
"That's where I believe ESG is heading towards - evaluating the trade-offs," he said. "You could have a case where a company is sourcing solar panels because they want to green their operations by focusing more on renewable energy on the one hand, on the other hand, those solar panels may come from a region in China that uses forced labour.
"ESG needs to become more holistic in those considerations."
Another issue highlighted in Ausbil's reporting is the occupational health and safety performance as a lead indicator of operational performance. Ausbil tracks performance on lead and lag indicators in relation to occupational health and safety and engages frequently with management on these
issues on the grounds that poor performance can lead to operational issues in the future.
Occupational health and safety performance is useful because it has quantifiable metrics including lost time injury frequency rate (LTIFR) and total recordable injury frequency rate (TRIFR).
"These are lag indicators describing past performance and it is also important to look at forward looking indicators, like the number of issues reported to management," Carlsson noted.
In general, occupational health and safety has materially improved in the past decade in Australian companies as safety culture and risk management has changed, which means that marginal changes to metrics like LTIFR and TRIFR can be indicative even if they are not large in absolute terms.
"The cultural aspect is very important," Carlsson said. "It's not just about numbers, it's about instilling a culture of zero harm and zero accidents and companies that focus on that are clearly ... focused on behavioural changes over time.
If a company has a slight uptick, that needs to be seen in context -if they go from a LTIFR from 10 a decade ago to a 1 last year, and then it rises from a 1 to a 1.2, it's a big swing in percentage, but a very small number in actual injuries.
"We want to know exactly what's happened and what the company has learned from that."
Focusing on these topics and others, such as modern slavery, means that in company engagements, conversations are based on practical considerations and best practice. Ausbil's engagements with companies are conducted with portfolio managers, stock analysts and a member of the ESG research team for a joined integrated approach, Carlsson said.
"I've always focused on being really practical in engagements, to encourage companies to adopt what we think is best practices," he said. "We like to point to business cases, examples of other companies in what we think is an example of best practice.
"That comes back to a general trend I've seen in the last few years in the ESG industry in Australia - more and more investors are becoming practical about engagements in working groups more generally."
Read more: occupational health and safety, modern slavery, Ausbil Investment Management, decarbonisation, Mans Carlsson, human rights
| | |
| --- | --- |
| Subscribe to FS Sustainability to get the latest ESG news and research. | |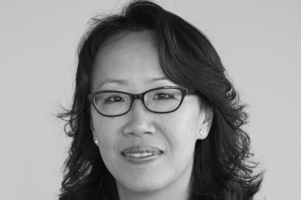 If 2020 was a year of reaction, ushering some of the biggest changes to daily life in recent memory, 2021 brought what could be called a year of reflection ...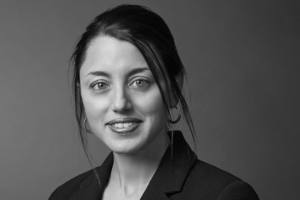 2021 was another year of great change and uncertainty as the pandemic presented further challenges to business and social continuity.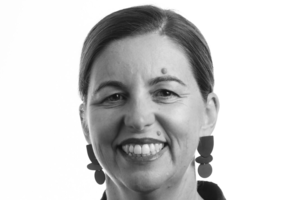 Carbon capture technology brings with it the possibility of negative emissions - the holy grail of climate science, or at least of global transition to ...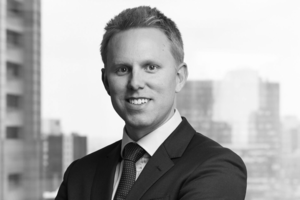 The importance of integrating ESG related risks and opportunities into investment decisions has become undeniable. The ability for companies to generate ...
Should Parliament legislate definitions for ESG and sustainable financial products?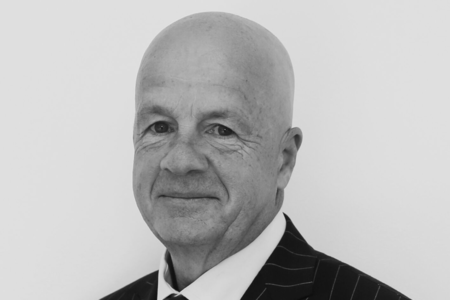 POLICY ADVISER CORPORATE REGULATION
CPA AUSTRALIA
The accounting profession has evolved rapidly from being seen as just calculating debits and credits to a provider of holistic financial information, including ESG and climate risk metrics. In the last two decades, CPA Australia policy adviser corporate regulation John Purcell has participated in and guided that evolution, and sees the accounting profession as being fundamental to future developments around sustainability.