Blackmores inks $75m sustainability linked loan
BY RACHEL ALEMBAKIS | THURSDAY, 5 MAY 2022 3:30PM
Blackmores has refinanced $150 million of existing loan facilities and linked half of the refinancing to sustainability targets.
The new sustainability linked loan agreement will incentivise Blackmores to achieving on targets including reductions of Scope 1, 2 and 3 greenhouse gas emissions and targets related to progress on an ethical supply chain.
The new banking agreement is financed by existing lending partners Westpac, HSBC, Bank of China and NAB.
"Blackmores committed to an ambitious target to decarbonise our business to reach Net Zero Emissions by 2030 and we made strong progress in the first year by addressing a quarter of emissions from our manufacturing facility," said Blackmores group CEO Alastair Symington said. "Our new lending agreement further incentivises Blackmores to achieve absolute emissions reduction milestones sooner and ensures that we are accountable for delivery of our most material sustainability goals.
"Taking climate action helps protect our precious natural resources to ensure a more resilient supply chain. But equally important is to address the risk of exploitation, so we have clear indicators to deepen our transparency to understand human rights so that climate resilience and an ethical supply chain continue to be a shared focus."
The loans have two time horizons, and the sustainability goals are aligned to the three year facility, a Blackmores spokesperson told FS Sustainability.
"This is because we have a clear trajectory of emissions reduction based on delivery of specific initiatives over the next three years," the spokesperson said. "Beyond that, our commitment to absolute emissions reductions remains, but we'll be in a better position in the next few years to understand the application of new technologies that may have a role in our net zero progress, including hydrogen as an alternative to natural gas."
The targets have been independently assessed by Ernst & Young to ensure they are both meaningful and ambitious, meeting the Sustainability Linked Loan Principles and determining that the emissions reduction pathway reflected exceeds guidance provided by the Science Based Targets Initiative for a 1.5 degree scenario.
"The second area is focused on work to deepen our understanding of human rights in our supply chain with a number of commitments, including the continuation of our independent audit program of suppliers, as well as targets to ensure corrective actions identified through this process are addressed in an agreed timeframe," the spokesperson added.
"It's a privilege to have a culture aligned to our sustainability vision, but our progress depends on how deeply we embed these goals into our organisation so that every member of our team is working together to address our global challenges," said
Blackmores group head of sustainability Sally Townsend. "Increasing accountability for our sustainability goals across the business will support achievement of them."
HSBC and Westpac acted as joint sustainability coordinators and Allens Linklaters acted as legal advisors.
Symington recently joined the Australian Climate Leader's Coalition, a group of 44 cross-sectoral Australian corporate CEOs committed to use their influence to drive climate action. Together their businesses generate more than $300 Billion in revenue, employ more than 644,000 people and report 111.1Mt of emissions.
Read more: NAB, Blackmores, sustainability linked loan, HSBC, Westpac, EY, Alastair Symington, Allens Linklaters, Bank of China, Sally Townsend
| | |
| --- | --- |
| Subscribe to FS Sustainability to get the latest ESG news and research. | |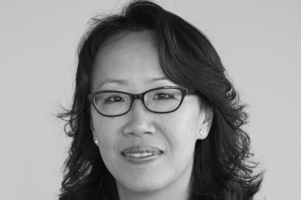 If 2020 was a year of reaction, ushering some of the biggest changes to daily life in recent memory, 2021 brought what could be called a year of reflection ...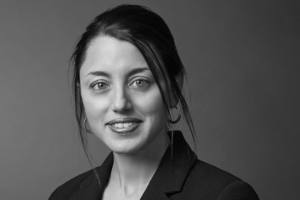 2021 was another year of great change and uncertainty as the pandemic presented further challenges to business and social continuity.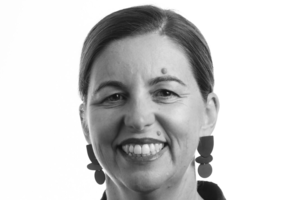 Carbon capture technology brings with it the possibility of negative emissions - the holy grail of climate science, or at least of global transition to ...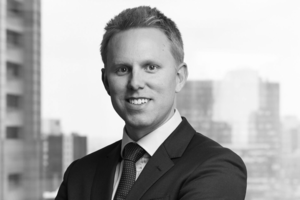 The importance of integrating ESG related risks and opportunities into investment decisions has become undeniable. The ability for companies to generate ...
Should the next government mandate TCFD reporting for companies?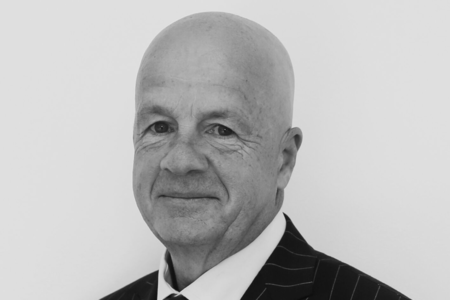 POLICY ADVISER CORPORATE REGULATION
CPA AUSTRALIA
The accounting profession has evolved rapidly from being seen as just calculating debits and credits to a provider of holistic financial information, including ESG and climate risk metrics. In the last two decades, CPA Australia policy adviser corporate regulation John Purcell has participated in and guided that evolution, and sees the accounting profession as being fundamental to future developments around sustainability.