Business leaders, consumers "fed up" with ESG progress: Oracle
BY RACHEL ALEMBAKIS | THURSDAY, 28 APR 2022 8:08PM
Business leaders and consumers are increasingly prioritising sustainability, but are "fed up" with lack of progress towards environmental and social goals and are looking to technology to assist in the digital transformation to achieve those goals, according to recent research.
A new study, No Planet B, by Oracle surveyed more than 11,000 consumers and business leaders across 15 countries, including 1,000 from Australia and found that "most people are fed up with the lack of progress society is making towards sustainability and social initiatives."
The study found that 85% of Australian business leaders surveyed believe sustainability and ESG programs are critical to the success of their organisations. Executives identified the top four benefits as strengthening the brand (36%); attracting new customers (35% ); increasing productivity (31%); and improving supply chain management (31%).
However, nearly the same number of business leaders - 83% - are facing obstacles in implementing sustainability in ESG and sustainability initiatives, including t racking progress, obtaining metrics from partners and third parties, and lack of data with which to track progress.
"Business leaders know that employees, customers, stakeholders and shareholders are demanding more, but sustainability is not a priority which has replaced another priority, but rather an additional priority," said John Leonard, Oracle vice president, ERP and HCM SaaS applications, Australia.
"Technology is clearly the answer, but when you think of technology in this context, I'm thinking in terms of a digitised organisation versus a paper/manual-based organisation. That has two benefits.
"Firstly, you can get the data because if you're manual and paper based you're literally flying blind, and secondly, how do you action on those decisions?"
Nearly all - 95% - of business leaders in Australia reported human bias and emotion often distract from the end goal, and 83% believe organisations that use technology to help drive sustainable business practices will be the ones that succeed in the long run.
"We're not saying that humans are obsolete, not yet anyway," Leonard said. "Getting the information is super important, as well as helping with decision making, and assessing priorities. But bringing people along, driving the change - that is for business leaders to drive and that's the role that business leaders will play going forward."
Meanwhile, Tata Consultancy Services (TCS) has launched its Digital Sustainability Index (DSI). The first Asia-Pacific framework and index has been developed in partnership with The Centre of Digital Enterprise (CODE) at the University of Auckland Business School to track the adoption and leverage of digital technologies by enterprises along with their social and environmental objectives.
The survey found that 87% of all respondents agreed that digital sustainability could deliver a competitive advantage and be their organisation's central value, while 98% of respondents believe the use of digital resources, systems, and platforms to address sustainability outcomes will either remain the same or increase in the next 36 months.
"This is an incredible opportunity to leverage what we're doing with digital transformation," said Priti Ambani, head of innovation, TCS. "What this means is that if you're doing transformation, how about we add a sustainability lens to your digital transition and we add a digital lens to your sustainability transition.
"What we are seeing is not all technology leaders are sustainable experts, and not all sustainability leaders are digital experts. It is really a broad spectrum."
Governance underpinning both digital and sustainably initiatives have to be in place, and plans have to be implemented enterprise-wide, said Ilan Oshri, director, Centre of Digital Enterprise, University of Auckland Business School, New Zealand.
"The issue is governance," he said. "We don't have governance in the business that brings the two together. If you look at results, budgets are spread across different areas. You can also see that objectives might be set by the sustainability head, but they're carried out by different units within the business.
"We are in the early days of trying to understand how to solve these challenges, and digital and sustainability have to be more tightly coupled together, because of the opportunity and the need for going beyond just addressing sustainability challenges but also thinking differently about them."
Read more: Oracle, University of Auckland Business School, John Leonard, Ilan Oshri, Priti Ambani, Tata Consultancy Services
| | |
| --- | --- |
| Subscribe to FS Sustainability to get the latest ESG news and research. | |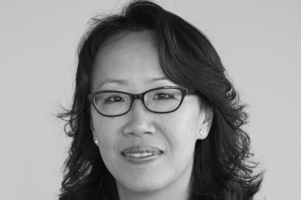 If 2020 was a year of reaction, ushering some of the biggest changes to daily life in recent memory, 2021 brought what could be called a year of reflection ...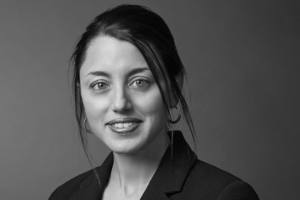 2021 was another year of great change and uncertainty as the pandemic presented further challenges to business and social continuity.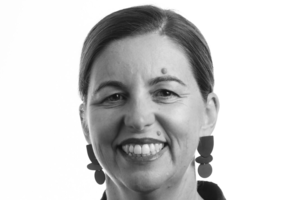 Carbon capture technology brings with it the possibility of negative emissions - the holy grail of climate science, or at least of global transition to ...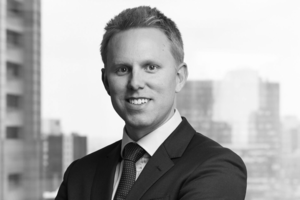 The importance of integrating ESG related risks and opportunities into investment decisions has become undeniable. The ability for companies to generate ...
Should the next government mandate TCFD reporting for companies?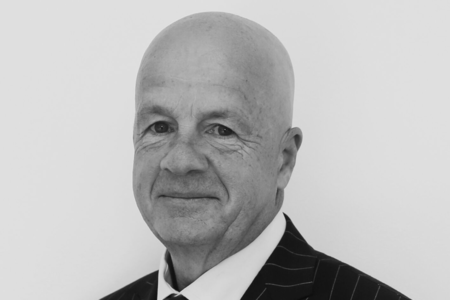 POLICY ADVISER CORPORATE REGULATION
CPA AUSTRALIA
The accounting profession has evolved rapidly from being seen as just calculating debits and credits to a provider of holistic financial information, including ESG and climate risk metrics. In the last two decades, CPA Australia policy adviser corporate regulation John Purcell has participated in and guided that evolution, and sees the accounting profession as being fundamental to future developments around sustainability.