Consultation on faith-based products opens
BY JAMIE WILLIAMSON | THURSDAY, 21 JUL 2022 8:12PM
Treasury has released draft legislation that would adjust how the Your Future, Your Super performance test is applied to faith-based products.
The regulator has also launched a public consultation that will close on August 16.
Under the legislation, APRA would be allowed to consider the religious affiliation of a super fund in assessing its annual performance.
For this to occur, super fund trustees would be required to apply to the regulator for faith-based product status. Trustees must certify that the product uses a faith-based investment strategy which is disclosed in regulated disclosures and marketing materials as well as provide one or more indices which the regulator could use to assess the product's performance.
The Responsible Investment Association Australasia (RIAA) noted that the organisation and its membership have not yet had time to dig deeply into the exposure drafts of this proposed change as of publication, but CEO Simon O'Connor told FS Sustainability that the organisation will engage with Treasury.
"We welcome Treasury's consultation on this area specifically, as faith based investors will have additional considerations in the way they deploy capital that will have an impact on investment style and subsequently on the appropriateness of measuring performance against mainstream benchmarks," O'Connor said.
"We believe strongly in choice for consumers, and that any performance testing that results in fewer good investment options for people of different values and faiths, is a poor outcome for consumers.
"At the same time, we'd expect faith based investors, like any investor, to be required to maintain appropriately strong governance, risk management, and indeed deliver investment outcomes in the best financial interests of their members."
O'Connor noted that RIAA has "strong long term connections with faith based investment organisations," and includes members across many faiths, in particular Christian investors as well as Islamic investment organisations.
Where a faith-based product fails the initial performance test and the status has been granted, those products would be subjected to a supplementary test that considers their faith-based investment strategy and uses alternatives indices, APRA said.
If a product passes the supplementary test, they would be exempt from the consequences of failing the initial performance test. If they fail the supplementary test, then the same consequences are applied; APRA will publish the result, the trustee must notify member, and the product would be unable to take on new members after two consecutive fails.
Under the legislation, APRA would reserve the right to revoke a product's faith-based status if it feels that, for a particular financial year, the investment strategy does not accord with faith-based principles. It could also be revoked if the fund has not disclosed the investment strategy in documents required under the legislation or in marketing materials.
Once a product is given faith-based status by APRA, it remains in place until such time as there is a change, or it is revoked. It is up to individual trustees to notify APRA in the event of a change that would impact a product's status.
Under the legislation, failing to notify APRA of any changes that might affect how the product is assessed would attract a civil penalty equivalent to $532,800, explanatory materials show.
Treasury is hoping to have the legislation updated in time for faith-based statuses to be applied and considered in the 2022/23 performance test.
The draft legislation is the fulfilment of a promise made by Labor during the campaign. In April during the annual RIAA conference, then- Shadow Assistant Treasurer and Shadow Minister for Financial Services and Superannuation Stephen Jones said that if elected, a Labor government would review the Your Future Your Super (YFYS) performance test because of "unintended and negative consequences" on ESG integration and ethical investing.
Jones also called out an "alarming anomaly" in the YFYS performance test which he said would "essentially drive faith-based investing out of the market which is a perverse outcome for a government which purports to champion the role of choice in superannuation and in investment."
Read more: APRA, Treasury, Simon O'Connor, Your Future Your Super, Stephen Jones, Responsible Investment Association Australasia
| | |
| --- | --- |
| Subscribe to FS Sustainability to get the latest ESG news and research. | |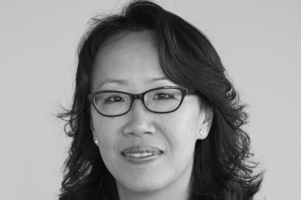 If 2020 was a year of reaction, ushering some of the biggest changes to daily life in recent memory, 2021 brought what could be called a year of reflection ...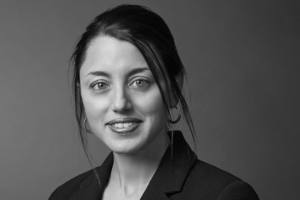 2021 was another year of great change and uncertainty as the pandemic presented further challenges to business and social continuity.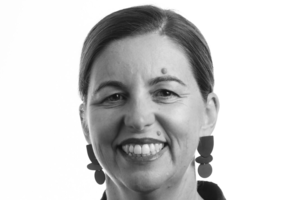 Carbon capture technology brings with it the possibility of negative emissions - the holy grail of climate science, or at least of global transition to ...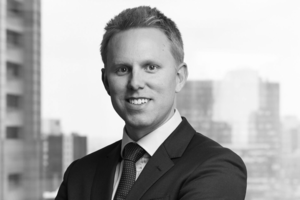 The importance of integrating ESG related risks and opportunities into investment decisions has become undeniable. The ability for companies to generate ...
Should Parliament legislate definitions for ESG and sustainable financial products?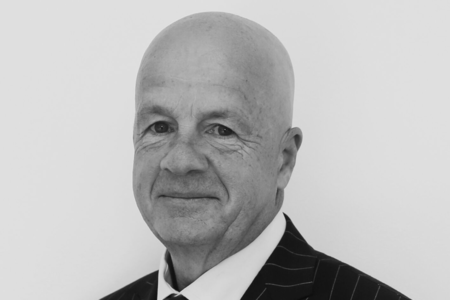 POLICY ADVISER CORPORATE REGULATION
CPA AUSTRALIA
The accounting profession has evolved rapidly from being seen as just calculating debits and credits to a provider of holistic financial information, including ESG and climate risk metrics. In the last two decades, CPA Australia policy adviser corporate regulation John Purcell has participated in and guided that evolution, and sees the accounting profession as being fundamental to future developments around sustainability.