COP27 preview: loss and damage, action on commitments
BY RACHEL ALEMBAKIS | THURSDAY, 28 JUL 2022 10:19AM
The next UN Climate Change Conference (COP27) in November is expected to focus on implementing commitments made at last year's conference, with the role of countries like Australia as well as investors and business to become enhanced.
In preparation for COP27, which will be held in Sharm el-Sheikh, Egypt, countries met last month in Bonn for a Climate Change Conference intended to continue work on issues left unresolved from COP26 in Glasgow.
As part of that conference, Australia's new Labor government officially submitted its enhanced nationally determined contribution (NDC), which commits Australia to cut carbon emissions by 43% by 2030.
Australia's enhanced NDC has been "well received," noted Emily Gerrard, director and principal lawyer at Comhar Group.
"There are a number of countries since Glasgow that have submitted updated NDCs and Australia was the latest as at the Bonn talks," she said. "It comes as a part of what's been called for internationally, as a collective increase in ambition.
"The enhanced NDC goes toward a redoubled effort which has beneficial impacts to our region, given where we sit and the climate change impacts that transpire across the Asia-Pacific region. Certainly, among all those that have recognised Australia's increasing effort, the region appears to be generally behind it as well.
Australia has expressed a desire to host COP29 in partnership with other island nations in the Pacific.
At this week's Australian Council of Superannuation Investors (ACSI) annual conference, Mark Carney, vice chair of Brookfield Asset Management and former Governor of the Bank of England, noted that Australia would bolster its case to host a COP by increasing its commitments on climate action further.
"You are the president in this case for the transition of the world," Carney said of the role of the host country as COP president. "It's not just about local issues or regional issues, but it is about everybody.
"The partnership w/ the Pacific nations brings to the fore the real, immediate adaptation issues and existential adaptation issues that many small island states face."
The Bonn conference saw many moving parts to negotiations, with observers telling FS Sustainability that there has been progress on key topics ahead of November.
Australia could play a stronger role at COP27 given new government action, and the focus will be on implementing existing commitments.
"There are a few things that became clear coming out of Bonn," said Lewis Hill, manager, policy, advocacy and member mobilization at the World Business Council for Sustainable Development (WBCSD). "The first is that the Egyptian presidency's focus will be on implementation. They were very keen to stress to parties and non-state actors that the finalisation of the Glasgow Climate Pact signals the effective closure of the Paris Agreement rulebook. We have the guide, and now it's about driving implementation. That's what they want to see in Egypt and set up for future COPs."
Delegates at the Bonn Climate Change Conference also started the collective review of progress towards achieving the Paris Agreement's goal to limit global warming to 1.5 degrees Celsius, known as the Global Stocktake.
Looking to what COP27 would cover, Hill is expecting that there will be discussion of how to turn the more than US$100 trillion in commitments to finance transition via the Glasgow Financial Alliance for Net Zero (GFANZ).
"A lot of what we were hearing is that the idea is to turn pledges into projects, particularly around GFANZ, developing economies, and global finance. The focus will be on projects spanning mitigation, adaptation and resilience. What we are anticipating at the COP and some WBCSD members will be involved in this, are announcements of finance projects to drive climate action, hopefully with new flavours."
These "new flavours" would include blended finance models to catalyse private and public finance.
"Last year's COP was about being more open within the UN system around multistakeholder engagement, including not just private sector, but other sectors," said Clea Kaske-Kuck, director, policy, advocacy, and member mobilisation at WBCSD.
"The other part, which is interesting from a membership perspective, is that we are seeing that it is not just traditional companies that are interested in the climate agenda - it is cutting across sectors, which fits with WBCD's strategy that if we want to address climate, we have to look to nature degradation and equity, bringing in that interconnected agenda, and bringing in companies in areas including the built environment, food and beverage and agriculture, and mobility, as well as other sectors that WBCSD works on.
"The third part is about actual implementation - the commitments have been made, they're there, let's focus on highlighting the how-to."
To that end, in the lead up to COP27, WBCSD will be outlining a vision for an accountability framework that drives a more objective measure of how companies are living up to their commitments on the road to net zero, Hill said.
This builds on recommendations developed as part of WBCSD's Business Manifesto for Climate Recovery, launched at COP26, which "sets out of twelve action priorities framed around reducing, removing, and reporting emissions and highlights the public-private collaboration required to drive climate action," he added.
The Business Council for Sustainable Development Australia (BCSDA), the local arm of the WBCSDA, has received an influx of new member applications and interest in attending COP27 primarily in the wake of the election of the new Labor government along with concomitant new commitments to increase carbon reductions to 43% and the possibility of Australia hosting COP29, said BCSDA chief executive officer Andrew Petersen.
"From an Australian perspective, we are seeing significant corporate interest in understanding how to implement Net Zero pledges, and we are sharing a lot of global experience about how other business and sectors are approaching decarbonization pathways," Petersen said.
Australian business is increasingly facing a number of issues around implementation including recognizing the need to tackle their Scope 3 emissions - those in supply chains - including how to engage with upstream and downstream supply chain partners to demonstrate that transparency in supply chain carbon emissions is possible in a robust and credible way, Petersen said.
"Attending a global event such as COP27 and talking to other businesses, as well as financial institutions and engaging with policymakers helps Australian companies understand the pace and scale of the decarbonization transition that is occurring in real time," he said.
The United Nations Framework Convention on Climate Change (UNFCCC), the convening body for COPs, reported key outstanding issues that still need to be resolved include "building adaptation to the inevitable impacts of climate change, which include ever more frequent and intense heatwaves, flood and storms, and Loss and Damage, along with the necessary financial support."
Gerrard notes that loss and damage continues to be a contentious part of negotiations, unresolved in Bonn and will carry over to COP27.
"Loss and damage is something that has been present in the negotiations for a number of years, and I think there really is a call for there to be a facility that's established and I think that will get progressed in Sharm El Sheikh," she said. "
The parties attending the Bonn discussions also completed nominations for the board of the supervisory body for the centralised mechanism that will oversee carbon trading under Article 6.4.
"One of the concerns I had was that this supervisory body has been tasked with quite a lot of homework before Sharm El Sheikh and that there wouldn't be enough time," she said. "But nominations are in, the body can actually convene can commence and there will be two meetings between now and COP27."
Read more: UN Climate Change Conference, World Business Council for Sustainable Development, Lewis Hill, Emily Gerrard, Glasgow Climate Pact, Glasgow Financial Alliance for Net Zero, Mark Carney, Andrew Petersen, Australian Council of Superannuation Investors, Bank of England, Brookfield Asset Management, Clea Kaske-Kuck, Comhar Group, Business Council for Sustainable Investment Australia
| | |
| --- | --- |
| Subscribe to FS Sustainability to get the latest ESG news and research. | |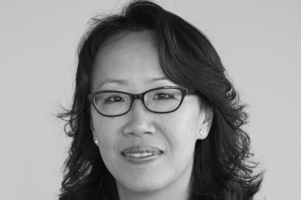 If 2020 was a year of reaction, ushering some of the biggest changes to daily life in recent memory, 2021 brought what could be called a year of reflection ...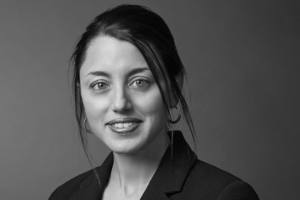 2021 was another year of great change and uncertainty as the pandemic presented further challenges to business and social continuity.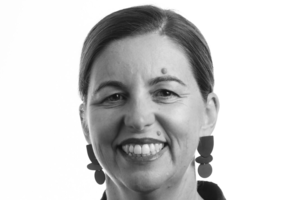 Carbon capture technology brings with it the possibility of negative emissions - the holy grail of climate science, or at least of global transition to ...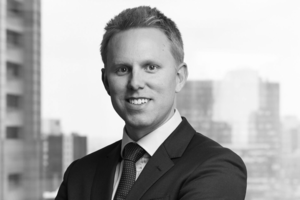 The importance of integrating ESG related risks and opportunities into investment decisions has become undeniable. The ability for companies to generate ...
Should Parliament legislate definitions for ESG and sustainable financial products?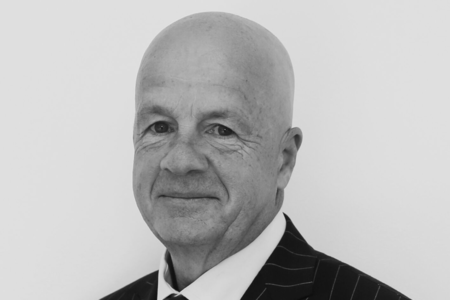 POLICY ADVISER CORPORATE REGULATION
CPA AUSTRALIA
The accounting profession has evolved rapidly from being seen as just calculating debits and credits to a provider of holistic financial information, including ESG and climate risk metrics. In the last two decades, CPA Australia policy adviser corporate regulation John Purcell has participated in and guided that evolution, and sees the accounting profession as being fundamental to future developments around sustainability.