Emmi launches Carbon Intelligence platform
BY RACHEL ALEMBAKIS | THURSDAY, 21 APR 2022 5:20PM
Fintech and carbon risk solution company Emmi has launched Carbon Intelligence, a platform designed to assist investors in analysing carbon transition risk and opportunity in a portfolio.
Carbon Intelligence applies Emmi's proprietary Global Carbon Efficiency Rating launched last year, a data engine which houses the most extensive and timely global carbon data available.
Using Carbon Intelligence investors will be able to quantify portfolio carbon exposure; perform attribution contribution analysis of high-level portfolio exposure and understand granular drivers of risk and see how investment decisions influence the extent of carbon exposure relative to peers and benchmarks.
"Most investors aren't climate experts, but they realise they have to invest and understand climate risk in the same context as any other risk," Emmi CEO Michael Lebbon. "It's like credit risk, inflation risk, interest rate risk - you want to understand the overall expires to the portfolio and how that's being driven from a risk attribution contribution analysis perspective, and then you want to be able to compare to peers or benchmark. But you don't want to be told if it's a good or bad investment - that's down to your risk/return considerations."
Carbon Intelligence contains three tools - Carbon Snapshots, Carbon Insights and Carbon Benchmarking - providing investors with a step-by-step holistic view of a company and portfolio's carbon risk.
"You need to think about that in terms of a risk lens - am I prepared to take on certain risk with this knowledge," Lebbon said. "... Just because you have carbon exposure doesn't mean it's bad, but you have to explain why you're holding that company and if you're being adequately remunerated for it."
Carbon Intelligence allows users to upload underlying portfolios, which is then mapped against Emmi's financial and carbon data on global companies.
"We've mapped basically every listed global stock, their carbon data and their financial data against climate trajectories to map their portfolio exposure to carbon," Lebbon explained. "What that means is they get their portfolio footprint as a function of assets under management and companies Scope 1, 2 and 3 emissions. We then provide the breakdown of where the risks lie within the portfolios."
The technology further allows investors to examine value at risk across sectors, geographic regions and individual companies.
"Investors can then compare with the benchmarking tool," Lebbon said. "It basically then shows where are the differences in efficiency stemming from, the sector, the geographic and company decisions, what have you underweighted, what have you overweighed? Is that giving you more or less carbon efficiency and are you comfortable with that, can you explain that, can you show what's going to happen?"
Carbon Intelligence can be applied to a host of reporting purposes, including feeding in data for Task Force on Climate-Related Financial Disclosures (TCFD) reporting.
"We didn't design Carbon Intelligence to meet TCFD, but what we realised was that because we built it as a risk management product and you could use it for alpha-seeking scenarios, it aligns with what the TCFD requires. We've started doing TCFD reports for clients, because this is what they need."
The development of Carbon Intelligence comes off the back of a $3.5 million capital raise in 2021, which also saw Emmi expand its team of carbon finance and tech experts.
Read more: Carbon Intelligence, Emmi, TCFD, Michael Lebbon
| | |
| --- | --- |
| Subscribe to FS Sustainability to get the latest ESG news and research. | |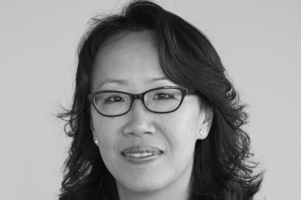 If 2020 was a year of reaction, ushering some of the biggest changes to daily life in recent memory, 2021 brought what could be called a year of reflection ...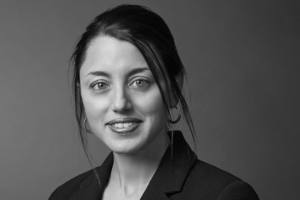 2021 was another year of great change and uncertainty as the pandemic presented further challenges to business and social continuity.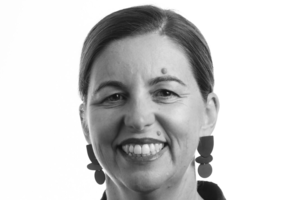 Carbon capture technology brings with it the possibility of negative emissions - the holy grail of climate science, or at least of global transition to ...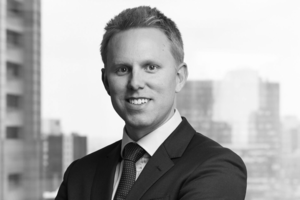 The importance of integrating ESG related risks and opportunities into investment decisions has become undeniable. The ability for companies to generate ...
Should the next government mandate TCFD reporting for companies?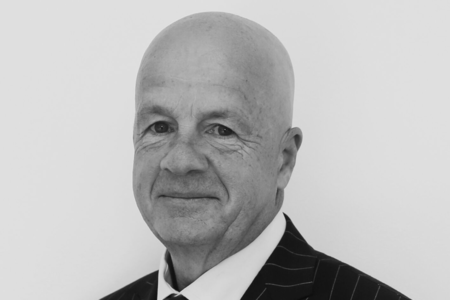 POLICY ADVISER CORPORATE REGULATION
CPA AUSTRALIA
The accounting profession has evolved rapidly from being seen as just calculating debits and credits to a provider of holistic financial information, including ESG and climate risk metrics. In the last two decades, CPA Australia policy adviser corporate regulation John Purcell has participated in and guided that evolution, and sees the accounting profession as being fundamental to future developments around sustainability.