Greenwashing a barrier to responsible investment uptake
BY RACHEL ALEMBAKIS | THURSDAY, 16 NOV 2023 4:20PM
Investors considering responsible investment products say greenwashing, lack of understanding of methodology used by managers and a desire for financial advice first is stopping them from investing.
According to the third 2023 Responsible Investing Report, created by Investment Trends in partnership with Australian Ethical, 29% of potential responsible investors say they don't understand responsible investment methodology, and around 27% wanting to seek financial advice before investing.
Overall demand for ESG investments remained steady, with 82% of responsible investment advisers recommending responsible investment products to clients in the last 12 months.
"What we've continued to see the growth in awareness of responsible investment in investors," said Australian Ethical head of client relationships Leah Willis. "Four in five investors are now aware of responsible investors and there has been a slight tick up in those currently invested and interested in investing.
The survey showed 71% saying they strongly agree or agree that they are satisfied with the performance of their responsible investments, as compared to 67% saying they strongly agree or agree in 2022.
At the same time, there has been an increase in the people who agree or strongly agree that responsible investment products have higher fees than an equivalent non-ESG product - 40%, compared to 25% in 2022.
"The key take-out for me from the investor point of view is that point around those who bought responsible investment products say that it's the positive environmental and social outcomes that's driven them to make the decisions."
On the flip side, the survey found that 22% of respondents had stopped investing in at least one responsible investment product in the last 12 months, with the top two reasons given for stopping investing in responsible investment products were not driving positive environmental outcomes and not driving positive social incomes.
"That's a reflection on greenwashing and even outside that stat, we saw that greenwashing continues to be the number one concern for investors and for advisers as well," Willis said. "We are big proponents of taxonomy and labelling and guidance around responsible investment products. We continue to be a leader in this space and the moves by ASIC, the move forward to formalize more labels and also make responsible investment fund managers more responsive to the outcomes, we welcome all of that and we think this is going to be an important step to address the greenwashing concern for investor and advisers."
On the adviser side, 56% of advisers surveyed said they had provided advice on responsible investments in the last year, with the vast majority - 85% - saying client demand for responsible investing advice increased or remained steady.
Greenwashing is a top challenge for advisers as well, with the lack of client demand and higher fees as the top three reasons cited. ESG ratings are the most relevant support that platforms can offer to assist adviser with advice, as well as product comparison and screening tools.
Australian Ethical sees a role to play in furthering industry education, Willis said.
"We have a strong role to play and we have taken that seriously in the adviser market," she said. " We continue to participate quite heavily through conferences, we run our own annual master class and we see it as critical that we continue to be proactive."
Almost 80% of advisers determine clients' responsible investing requirements during the discovery stage. Further, 80% of advisers believe it's their responsibility to ensure their clients' investments align with their personal values and principles (up from 68% in 2022)
"What I continue to see from advisers in the report is where advisers are pushed outside their comfort zone, they find it difficult to engage," Willis said. "However, there is still anecdotal evidence that advisers aren't engaging proactively, they're waiting for the client to come to them.
"One of the really pleasing things is that 80% of advisers are now using responsible investment in their fact-find or discovery phase. That's where you start to see an uplift in knowledge and ability of advisers to lean into responsible investment."
51% of advisers point to ESG ratings to assist their responsible investing advice as the most relevant support that platforms can offer, with tools to compare responsible and non-responsible products and tools to compare and identify responsible products.
"You've seen tools like Ethos come to market, which do a great job of helping do those comparisons for advisers, but it's not always easy," Willis said. "Ethics, values and responsible investment is very individual and bespoke, and advisers have a perception that it's not always scalable. What I was really pleased to see is the uptick in the production of RI models, but also integration of responsible investment mainstream models, because that's been a challenge we've seen with advisers."
Read more: responsible investment, responsible investing, Australian Ethical, Investment Trends, Leah Willis
| | |
| --- | --- |
| Subscribe to FS Sustainability to get the latest ESG news and research. | |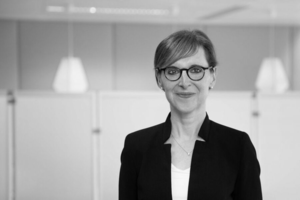 This year's United Nations climate change conference, COP28, is in many ways an important milestone, as it will respond to the first so-called global ...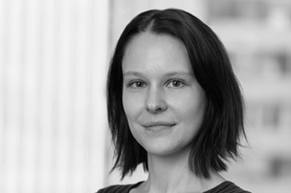 Investments that take account of environmental, social and governance (ESG) factors have often gone hand-in-hand with public policy. As investors become ...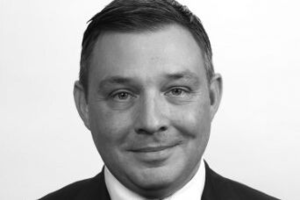 With drought forecast for the next few years, there is a lot to get excited about water supply.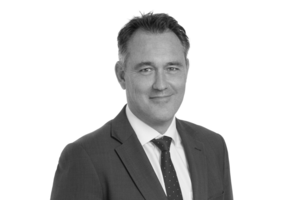 At the same time as we are seeing global policy initiatives seeking to further accelerate the uptake of electric vehicles, corporate activity in the fuel ...
Are you implementing TCFD for your fund or company?