HESTA pushes legal alignment to UN Declaration of the Rights of Indigenous People
BY RACHEL ALEMBAKIS | WEDNESDAY, 8 JUN 2022 8:33PM
Super fund HESTA says aligning Australian law to the United Nations Declaration of the Rights of Indigenous People (UNDRIP) would enhance outcomes for Indigenous Australians as well as stronger long-term returns for super fund members.
Human rights experts tell FS Sustainability that integrating the principles of UNDRIP into legislation creates would improve social and financial outcomes for Indigenous Australians and provide greater legal certainty.
HESTA, the Responsible Investment Association Australasia (RIAA) and the Australian Council of Superannuation Investors were among organisations that made a submission to a Senate Inquiry into the application of UNDRIP in Australia. The inquiry is examining the potential of enacting UNDRIP in Australia and the legal issues to ensure compliance UNDRIP, "with or without enacting it," as well as key Australian legislation affected by adherence to UNDRIP.
Australia endorsed UNDRIP in 2009.
"There are many benefits to applying the UNDRIP principles in Australia. Not only will it help improve social and financial outcomes for Aboriginal and Torres Strait Islander people, but we believe it can help improve financial outcomes for investors, resulting in stronger returns for our members," said HESTA CEO Debby Blakey.
Blakey cited Rio Tinto's destruction of significant cultural heritage at Juukan Gorge as an example of the risks to investors when the rights of First Peoples are not upheld.
"We are calling on federal and state governments to create legislation aligned with UNDRIP that will provide investors certainty about the level of human rights-based risk at companies in which they invest," Blakey said.
"The application of the UNDRIP in legislation will create alignment for corporations and investors who already publicly support these principles and send appropriate signals to those who do not."
In 2020, Rio Tinto destroyed a site that represented 46,000 years of culture and history for the Puutu Kunti Kurrama and Pinikura (PKKP) peoples of the Pilbara in Western Australia. Amid global outrage, CEO Jean-Sebastien Jacques, Chris Salisbury, chief executive, and Simone Niven group executive, corporate relations all stepped down.
"As long-term investors, we believe that strong and respectful stakeholder relationships are essential to realising long-term company value and strong returns for our members," Blakey said.
Enacting UNDRIP into national and state legislation would provide certainty, said Mary Delahunty, managing director of Seven Advisory and former head of impact at HESTA.
"The upholding of the United Nations Declaration of the Rights of Indigenous Peoples and all national legislation that harks back to those rights and gives a level of certainty to the way in which Indigenous people's rights would be upheld," Delahunty said. "Certainty is what long term investors value very highly. It means that the social license to operate as it pertains to Indigenous peoples has a higher framework into which it's upheld, and that gives it that certainty and gives it the gravitas that, one can rely on.
"With this level of certainty, the legislative environment and investors' behaviour has alignment, it lessens the risk and so therefore has genuine financial consequences."
There has been a deepening understanding of mitigating risk and enhancing benefits through engaging with and gaining the consent of local groups regarding development activity, but enacting UNDRIP would put a fresh spotlight on the rigts of Indigenous peoples, said Alice Cope, director and chief of operations at consultancy Pillar Two.
"It also highlights that Indigenous peoples' rights are well overdue to be in the spotlight, too, in Australia, which we're seeing reflected in the Uluru Statement from the Heart and increasing calls for constitutional recognition, and reflecting on how Juukan Gorge happened," Cope said.
"It's becoming very clear that Australia can't continue to move forward unless we properly recognise and respect our Indigenous people and communities," Cope said.
Under UNDRIP, First Nations people's rights must be protected, experts have singled out the principle of free, prior and informed consent (FPIC) as being part of those rights.
Previously, James Fitzgerald, strategy lead and counsel at the Australasian Centre for Corporate Responsibility (ACCR), defined FPIC as "obtaining consent before an event, without duress and by making sure people know what they're agreeing to."
Cope said there are "enormous gaps in legislation and policy framework" and that there are many areas including FPIC and self-determination that need to be integrated in the broader political system.
"The Declaration is critical to understanding and engaging with a human rights-respecting approach to any activities that companies are taking with Indigenous people, whether that's RAPs or negotiating around and seeking FPIC for land access and use, or using Indigenous artwork in design," Cope said. "The Declaration hasn't been engaged with by the private sector to its full potential yet, and it's also really important from a risk perspective. Companies need to understand that the Declaration can also give you a broader framework to consider potential risks to Indigenous people, because it does cover so many really important areas of rights."
Read more: HESTA, United Nations Declaration of the Rights of Indigenous People, Juukan Gorge, Rio Tinto, Alice Cope, Australian Council of Superannuation Investors, Debby Blakey, Mary Delahunty, Responsible Investment Association Australasia, Seven Advisory, Uluru Statement from the Heart
| | |
| --- | --- |
| Subscribe to FS Sustainability to get the latest ESG news and research. | |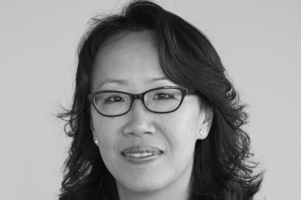 If 2020 was a year of reaction, ushering some of the biggest changes to daily life in recent memory, 2021 brought what could be called a year of reflection ...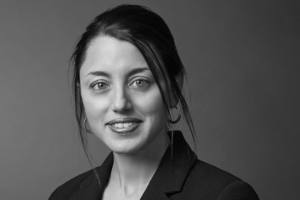 2021 was another year of great change and uncertainty as the pandemic presented further challenges to business and social continuity.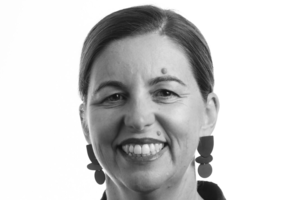 Carbon capture technology brings with it the possibility of negative emissions - the holy grail of climate science, or at least of global transition to ...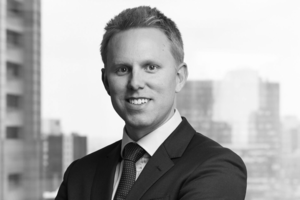 The importance of integrating ESG related risks and opportunities into investment decisions has become undeniable. The ability for companies to generate ...
Has ASIC done enough to address greenwashing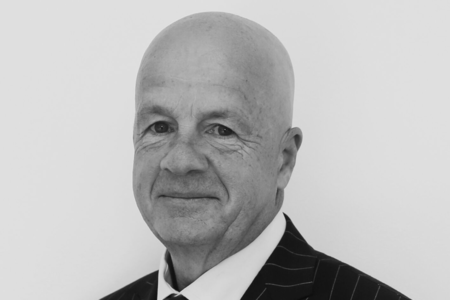 POLICY ADVISER CORPORATE REGULATION
CPA AUSTRALIA
The accounting profession has evolved rapidly from being seen as just calculating debits and credits to a provider of holistic financial information, including ESG and climate risk metrics. In the last two decades, CPA Australia policy adviser corporate regulation John Purcell has participated in and guided that evolution, and sees the accounting profession as being fundamental to future developments around sustainability.