High modern slavery risk to ASX 300: ISS ESG
BY RACHEL ALEMBAKIS | THURSDAY, 16 JUN 2022 5:36PM
Nearly one third (31%) of the ASX 300 are assessed as high risk for modern slavery, according to a new scorecard from ISS ESG.
ISS ESG has launched the Modern Slavery Scorecard, which assesses modern slavery risks in operations and supply chains, preparedness to address those risks, and links to modern slavery controversies across 7,400 companies globally.
"The scorecard is a tool to help investors to identify, evaluate and of course act on modern slavery risk," said Clare Bartram, ESG specialist, modern slavery, ISS ESG. "Broadly, it is 25 data points and it provides a comprehensive view of a company's modern slavery risk, disclosure and performance in mitigating risk and also where those risks have materialised into impact - through potential involvement in modern slavery controversies or labour rights controversies more generally."
According to ISS ESG data, approximately 30% of the ASX 300 are linked to 5 or more products with well-established reports of forced labour or child labour, including cocoa, coffee, rubber gloves, and cobalt, which is used in electronics. The Modern Slavery Scorecard uses international trade data to determine how significant a risk the product is to global supply chains.
"What we're capturing in the scorecard is an assessment of factors that are more likely to enable modern slavery, such as the location of a company's operations or the business practices in its industry, and also where there's actual impact, looking at involvement in labour rights controversies as well," Bartram said.
More than half - 54% - of the ASX 300 are considered laggard performers in their modern slavery risk mitigation, meaning they lack transparent and robust policies and procedures to identify and address modern slavery risks in their operations and supply chain, Bartram said.
There are three components to the scorecard, Bartram said.
"There's an overall modern slavery risk assessment, performance and disclosure score, and details on involvement in controversies," she said. "Our clients can use a combination of those to identify low performing and high risk companies, those that are showing leading practice, and benchmark companies against their peers, which could be used to inform negative screening or best in class approaches and engagement."
ISS ESG has also announced that it will undertake a collaborative engagement on behalf of clients with a focus on 40 target companies that they have identified as not well prepared to address modern slavery risks based on their Modern Slavery Scorecard assessment. The companies fall into two high-risk supply chains - food and healthcare, Bartram said.
"We selected those two supply chains because both are high risk for modern slavery," Bartram said. "Typically, they rely on outsourced production to regions without strong labour protections, particularly for migrant workers, and both were impacted by COVID-19 in quite unique ways."
Bartram noted that for the food supply chains, reduced market demand in areas like tourism and hospitality, worker shortages from border closures, and school closures meant increased risks of child labour.
"For healthcare, there was unprecedented demand for PPE, which led to worsening conditions for migrant workers in manufacturing industries," she said. "There was incredible pressure to keep prices low and increase turnover. Some workers found their production targets were given precedence over safe working conditions. For some migrant workers in Malaysia, who couldn't return home, restrictions on leaving their accommodation during lockdowns and debt incurred from fees paid to secure their jobs increased their vulnerability to exploitation."
The engagement has been given a two-year time horizon and has several defined goals, Bartram said.
"One of the goals is to improve companies' commitment to prohibit forced labour and engage with workers," she said. "For buyers, we are asking for transparent and accessible grievance mechanisms, and for suppliers, we are asking they ensure workers have the right to freedom of association and collective bargaining.
"The companies we're focusing on are considered laggards or medium performers under the Modern Slavery Scorecard. At the moment, they don't have transparent policies or procedures to address modern slavery risk."
ISS owns Rainmaker Group, publisher of FS Sustainability, as well as ISS ESG.
Read more: modern slavery, ISS ESG, Clare Bartram
| | |
| --- | --- |
| Subscribe to FS Sustainability to get the latest ESG news and research. | |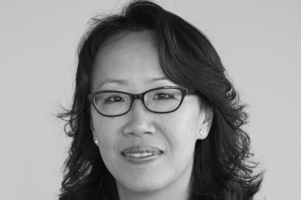 If 2020 was a year of reaction, ushering some of the biggest changes to daily life in recent memory, 2021 brought what could be called a year of reflection ...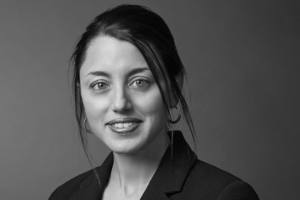 2021 was another year of great change and uncertainty as the pandemic presented further challenges to business and social continuity.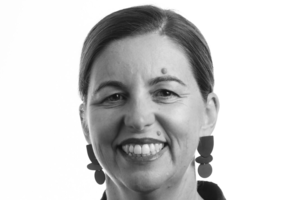 Carbon capture technology brings with it the possibility of negative emissions - the holy grail of climate science, or at least of global transition to ...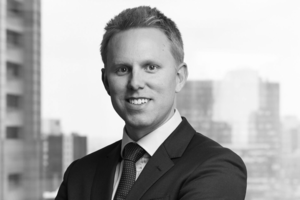 The importance of integrating ESG related risks and opportunities into investment decisions has become undeniable. The ability for companies to generate ...
Has ASIC done enough to address greenwashing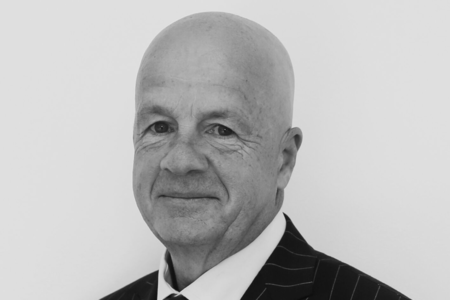 POLICY ADVISER CORPORATE REGULATION
CPA AUSTRALIA
The accounting profession has evolved rapidly from being seen as just calculating debits and credits to a provider of holistic financial information, including ESG and climate risk metrics. In the last two decades, CPA Australia policy adviser corporate regulation John Purcell has participated in and guided that evolution, and sees the accounting profession as being fundamental to future developments around sustainability.