Nature-related risk a potential risk to directors
BY RACHEL ALEMBAKIS | THURSDAY, 16 NOV 2023 3:42PM
Corporate directors have an obligation to consider nature-related risk in much the same way as other financial risks, according to a new legal opinion.
Directors can take steps to identify and manage nature-related risks is the headline conclusion of Nature-related risks and directors' duties, authored by Pollination in collaboration with the Commonwealth Climate and Law Initiative. The opinion was written by Sebastian Hartford-Davis and Zoe Bush
"Directors should cause management to put them into a position to consider the materiality of such risks, take advice on how they should be managed and disclosed, and protect themselves from personal risk and liability by informing themselves and taking action appropriately so as to engage available defences," the opinion says.
The opinion comes as a shareholder in ANZ has sued the bank over allegations that it has failed to manage the material risks of climate change and biodiversity loss.
Catherine Rossiter is a long-term shareholder of the Australia and New Zealand Banking Group. Rossiter, who is represented by Equity Generation Lawyers, accuses the bank of not having adequate risk management plans in place for climate and nature risks.
The legal opinion follows in the footsteps of the landmark 2016 legal analysis, Legal Opinion on Climate Change and Directors Duties from the Centre for Policy Development and the Future Business Council opinion on company directors' legal obligations to consider the impacts of climate change, authored by barrister Noel Hutley SC.
"From the outset, when tackling nature-related risk, [directors] need to be thinking about material risks of both impacts and dependencies and do both limbs of the analysis," said Pollination director Laura Waterford. "Where the differentiation lies in terms of how directors should respond depends on whether or not there is a material risk of harm from impacts on nature and dependencies on nature."
The opinion adopts the definition of "nature-related risks" as outlined in the Taskforce on Nature-related Financial Disclosures (TNFD).
The TNFD framework aims to help companies and investors shift financial inflows towards nature-positive outcomes in line with the goals of the Kunming-Montreal Global Biodiversity Framework.
"Applying the TNFD framework will ask company directors to be thinking about both those things and work out the implications of how you manage and disclose risks under section 180 [of the Corporations Act]."
The opinion links nature-related risk disclosure to s 180 of the Corporations Act, which sets out the g that a company officeholder must exercise their powers and discharge their duties with care and diligence. This opinion states that nature-related risks are risks of harm to the Australian companies, those risks are related to the impacts and dependencies of nature, and that directors of companies "should at least identify the company's nature-related dependencies and impacts, and consider the potential risks this may pose to the company." Failing to do so could bring risk of liability for directurs for breaching duty of care and diligence.
"The opinion is not suggesting that every company director needs to be an expert on all aspects of nature - it's about putting the right governance frameworks in place within the business to make sure that nature issues are properly elevated to the board for consideration," Waterford said.
"We would hope that directors would engage with the legal opinion, read and digest that, read the TNFD and understand what it's asking for, and seek the multiple skill sets to engage with and apply the framework."
"The first thing to do and one that is a simple thing relatively speaking is to focus on identifying the places in direct operations and value chains where there are direct impacts and dependencies on nature," Waterford said. "Identify how nature is relevant to the business and where it is possible to go through a process of prioritization of where you deploy your additional scrutiny."
The TNFD suggests companies should a Locate, Evaluate, Assess and Prepare (LEAP) approach when assessing biodiversity impacts and dependencies .
"The deeper piece of work is on the ways in which you interact with nature in those locations," Waterford said. "In the LEAP analysis, the E and the A is where things get meatier."
"The TNFD specifically is set up to ask us to think about nature-related risk as you would about climate risk under TCFD, but one of the ways that nature will be a challenge is that it is multi-faceted," Waterford said. "There are five different drivers of nature loss, with climate being one of them. It is a broader range of issues because nature is a broad agenda."
Some areas of nature-related risk are regulated under environmental laws like air and water pollution, deforestation and waste disposal, thus giving companies a basis for already-existing data and analysis, nature-related dependency and impact analysis is a wider lens.
"I think one of the risks of really focusing on those areas that have been regulated is that it's very impact focused, and not as much placed on physical risk exposure, which can be a blind spot," Waterford said. "The LEAP framework brings an industrial logic to breaking down what might be a known unknown, and a director's obligation potentially stretches to known unknowns."
The opinion acknowledges that "nature-related risk" is a very broad swathe of risks, but that even though the definition is broad, companies still need to look to their significance and that companies should use the TNFD to start to identify those risks.
"We are hoping that directors will engage with this and the importance of getting started on the nature agenda," she said. "The opinion doesn't create a new legal duty - it clarifies that there is this duty today. Director should understand that nature is important and will be the next big thing to be dealt with.
"It should spur directors to take action today so that they're not exposed to legal challenge."
Read more: Pollination, Laura Waterford, Catherine Rossiter, ANZ, Centre for Policy Development, Equity Generation Lawyers, Future Business Council, Kunming-Montreal Global Biodiversity Framework, Noel Hutley, Sebastian Hartford-Davis, Zoe BushTNFD
| | |
| --- | --- |
| Subscribe to FS Sustainability to get the latest ESG news and research. | |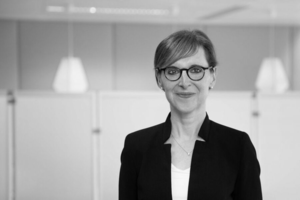 This year's United Nations climate change conference, COP28, is in many ways an important milestone, as it will respond to the first so-called global ...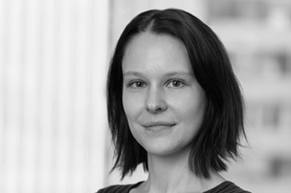 Investments that take account of environmental, social and governance (ESG) factors have often gone hand-in-hand with public policy. As investors become ...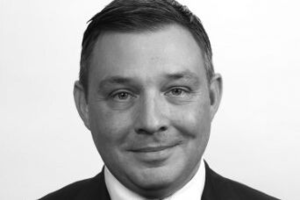 With drought forecast for the next few years, there is a lot to get excited about water supply.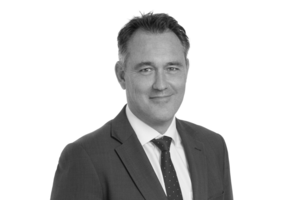 At the same time as we are seeing global policy initiatives seeking to further accelerate the uptake of electric vehicles, corporate activity in the fuel ...
Are you implementing TCFD for your fund or company?