Ratification of Forced Labour Protocol to impact Modern Slavery Act
BY RACHEL ALEMBAKIS | THURSDAY, 5 MAY 2022 5:19PM
The Australian government recently ratified the Forced Labour Protocol, committing the federal government to enhanced responses to one of the sources of modern labour.
The ratification, which occurred before the May 14 Federal election was called, brings additional commitments to prevent and suppress forced labour, protect victims and provide access to appropriate and effective remedies, and penalised the perpetrators of forced labour.
It also comes as the federal government is performing a review of the existing Modern Slavery Act.
The protocol was established in 2014 as part of the International Labour Organization's (ILO) Forced Labour Convention 1930, and the Australian government committed to ratifying it as part of their ILO membership.
In December 2021, the Western Australian government passed legislation which will bring its laws into line with protocol, ensuring compliance across all state and territories by entry into force of the protocol, Minister for Foreign Affairs Marise Payne noted in announcing the ratification. This allowed the federal government to progress to ratify the protocol.
"One of the key points here is that Australia only ratifies international instruments when it feels like it's already in compliance with that instrument," said Alexander Coward, a senior advisor at consultancy Pillar Two. "In that sense, the act of ratifying has a real normative value, something important that Australia does to show itself to be a leader on this issue, but it's not necessarily that ratification brings a slew of legal changes.
"Certainly, having ratified the protocol, it will support work that Australia is doing around modern slavery and exploitation."
Under the Commonwealth's Modern Slavery Act of 2018, organisations that operate in Australia and have more than $100 million in annual revenue have to report annually on modern slavery risks within their operations and supply chain and those of their owned or controlled entities, as well as report on measures taken to assess and address those risks.
In March, the Department of Home Affairs announced the planned review of the legislation, to see if it was fit for purpose and if enhancements or changes are necessary. The review is out for public comment.
There are growing expectations from investors, civil society and government that companies will take stronger action to eliminate modern slavery and remediate instances of modern slavery in their operations and supply chain.
"Initially, work around the Modern Slavery Act across the board focused on helping companies understand what they needed to do and what those first steps are, and now we're in a different place," Coward said. "The companies have the frameworks in place, but we want to make sure they're working effectively and we're taking the steps and not just ticking the box."
Effective grievance mechanisms that protect people making reports and remediation practices is a strong area of focus in the Forced Labour Protocol, Coward said.
"We now have many companies with whistleblowing mechanisms in place that can enable them to receive a complaint, but is this trusted/accessible/do they feel safe to use it, and if a company receives a complaint, how will they handle it," Coward noted.
However, Baker and McKenzie partner Sean Selleck, who specialises in employment law, says the ratification doesn't have teeth until the federal government takes further legislative steps.
"The real question is, what will the federal government do now, and in relation to the Modern Slavery Act, that probably means what will it do to overcome either the perceived shortfalls of the Modern Slavery Act or to take its commitments to eradicate forced labour to another level," Selleck said. "There are in fact many gaps - the Modern Slavery Act implements just a reporting mechanism. In one sense it doesn't require companies to do anything to eradicate modern slavery - it simply requires certain companies to report about what they've done."
Selleck raised points of consideration for further government action, including companies to undertake "appropriate due diligence of their suppliers and to compel them to take positive steps to eradicate modern slavery," the ban on goods produced by forced labour that has been passed by the Senate but not the House of Representatives, and remediation for victims of modern slavery.
There have been calls for the federal government to create the position of a federal Anti-Slavery Commissioner, in the model of New South Wales, which has brought in an independent Anti-Slavery Commissioner for its version of the modern slavery act.
"The protocol requires the government to take effective measures to educate companies and the public about modern slavery and to ensure that victims aren't in any way penalised if they make a complaint," Selleck said. "Two things that have been suggested are that the federal government create the office of an anti-slavery commissioner to fulfil that education and enforcement role the second is to provide some protection for victims who might be exposed to action by the Department of Home Affairs or the Australian Border Force if they haven't complied with their visas."
ASX-listed companies are "lagging" on modern slavery and performance, according to recent report by ISS ESG and Monash Financial Studies Centre (MCFS).
MCFS has reviewed the modern slavery statements of 239 ASX300 companies and found that 41% of S&P/ASX 300 companies did not provide a clear assessment of the overall level of risk in their operations. Among those that did, most assessed their exposure to modern slavery risks to be low.
MCFS worked with ISS ESG, who assessed 299 ASX300 companies for their exposure to risks associated with operations in countries with modern slavery risks. The review found that 41% of ASX300 companies have operations in countries considered high-risk for modern slavery, "yet only 4% of S&P/ASX 300 companies described their risk as high in their statements, as reviewed by MCFS" according to the ISS ESG report.
"My view is that the spirit of the law would require a reporting entity to commit to compensating a victim of modern slavery anywhere in its supply chain and to take steps to ensure that the incident isn't repeated, and if it continues, to sever ties with that supplier," Selleck said. "Best practice would require the reporting entity to not just financially compensate but also take other steps like ensuring that people have access to their passports and travel documentation, and the means to leave a worksite of their own volition and address any other aspect of the relationship that constitutes forced labour."
ISS owns Rainmaker Group, publisher of FS Sustainability, as well as ISS ESG.
Read more: Modern Slavery Act, Forced Labour Protocol, ISS ESG, Alexander Coward, Australian Border Force, Baker and McKenzie, International Labour Organization, Minister for Foreign Affairs Marise Payne, Monash Financial Studies Centre, Sean Selleck
| | |
| --- | --- |
| Subscribe to FS Sustainability to get the latest ESG news and research. | |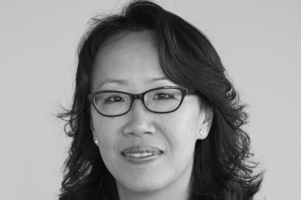 If 2020 was a year of reaction, ushering some of the biggest changes to daily life in recent memory, 2021 brought what could be called a year of reflection ...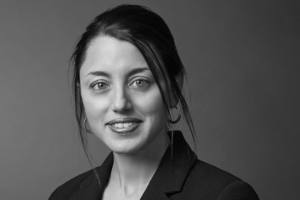 2021 was another year of great change and uncertainty as the pandemic presented further challenges to business and social continuity.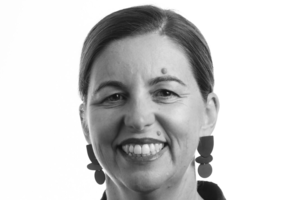 Carbon capture technology brings with it the possibility of negative emissions - the holy grail of climate science, or at least of global transition to ...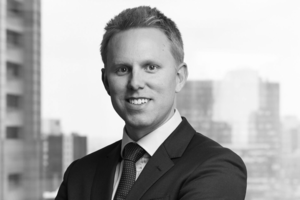 The importance of integrating ESG related risks and opportunities into investment decisions has become undeniable. The ability for companies to generate ...
Should the next government mandate TCFD reporting for companies?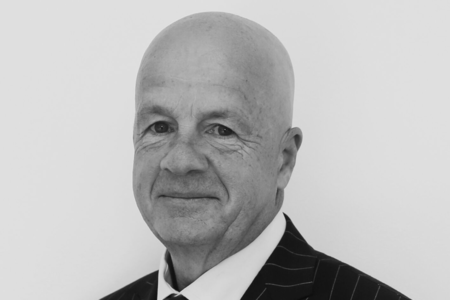 POLICY ADVISER CORPORATE REGULATION
CPA AUSTRALIA
The accounting profession has evolved rapidly from being seen as just calculating debits and credits to a provider of holistic financial information, including ESG and climate risk metrics. In the last two decades, CPA Australia policy adviser corporate regulation John Purcell has participated in and guided that evolution, and sees the accounting profession as being fundamental to future developments around sustainability.