SGCH publishes first impact report
BY RACHEL ALEMBAKIS | WEDNESDAY, 8 JUN 2022 8:21PM
SGCH, NSW's largest community housing provider, has published its first impact report for investors and other stakeholders and prioritised three Sustainable Development Goals that align to its work.
SGCH is a not-for-profit community housing provider that develops and manages sustainable, safe and affordable homes and connecting people to opportunity. It houses around 11,500 people in over 7,000 homes across the Sydney Metropolitan Region and delivers Australia's largest non-government development pipeline of social and affordable housing, with almost 1000 dwellings delivered since 2015, the provider said.
The impact report links SGCH's strategy and the long-term impact and value that this emerging investment class is creating in the social and affordable housing area.
"It's quite important for us to start presenting the work we do in a way that investors can related to and understand the broad scope of impacts of what we do, and how we integrate those factors into our strategy," said SGCH CEO Scott Langford. "Increasingly, we're looking at how we address some of the issues such as the environment and minimising our negative impact there, and the work we do with appropriate areas of governance across the value chain."
SGCH mapped its activities and linked themes from its strategic plan against the UK Sustainability Reporting Standard for Social Housing. SGCH has also aligned its approach to the SDG Impact Standards for Enterprises and prioritised three SDGs; 1 No Poverty, 10 Reduced Inequalities and 11 Sustainable Cities and Communities.
SGCH selected the UK Sustainability Reporting Standard for Social Housing because as a "reasonable comparison tool," but is also working to find adaptations specific to the Australian market, explained SGCH head of corporate affairs, impact and communication Michelle Moore-Fonseca.
"Some of the differences came around energy and efficiency and comfort of home," Moore-Fonseca said. "If you look at the UK standard, double glazing and central heating are standard, but not here. In the UK context, there's nothing about First Nations peoples, so there's no link there about where people have a Reconciliation Action Plan and commitments there. That's important in an Australian context.
"But there are other metrics that are quite similar and aligned. It does come down to the scale and context that they're applied in the local market here."
The impact report provides stakeholders with disclosure on SGCH's approach and baseline performance. SGCH will use the report to identify gaps and set targets for improving the business as well as refining its strategy.
Langford identified upgrading older, existing housing stock to increase energy efficiency and other sustainability metrics as one area for further work.
"We have properties that are 30 to 40 years in age and their environmental performance we believe is sub-standard but we don't have a baseline for that," Langford said. "We have committed to measuring environmental performance because one of the principles we set early in the report is we're going to try to call ourselves out on things we don't know."
The report noted that in 2016, SGCH participated in a retrofit program called the Home Energy Action Program with partner financier the Clean Energy Finance Corporation and the NSW Office of Environment and Heritage. The program had a $4.8 million cofounding agreement which retrofitted existing housing with energy efficient measures. SGCH is exploring further partnerships to invest in improving efficiency and comfort.
The report also allowed the provider to think about the impact of housing as a means to supporting people's lives, Langford said.
"We think of housing as a means rather than an end and when we start to think about the impact that is happening beyond the door of the property, we need to think about understanding the impact on educational attainment, health, wellbeing, safety and security," Langford said. "For example, we house a large cohort of single older people who might be in their 60s and 70s. They are aging in place, and we need to think about how safe they feel in their home, and how safe they feel stepping outside their door, because that's correlated with social interaction and health and wellbeing."
Read more: SGCH, UK Sustainability Reporting Standard for Social Housing, Scott Langford, Michelle Moore-Fonseca, NSW Office of Environment and Heritage, Clean Energy Finance Corporation, SDGs
| | |
| --- | --- |
| Subscribe to FS Sustainability to get the latest ESG news and research. | |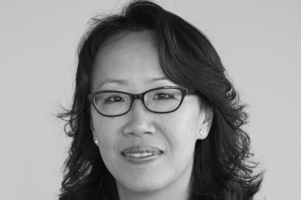 If 2020 was a year of reaction, ushering some of the biggest changes to daily life in recent memory, 2021 brought what could be called a year of reflection ...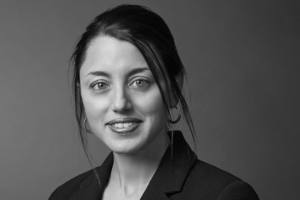 2021 was another year of great change and uncertainty as the pandemic presented further challenges to business and social continuity.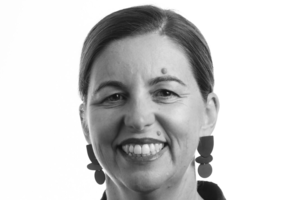 Carbon capture technology brings with it the possibility of negative emissions - the holy grail of climate science, or at least of global transition to ...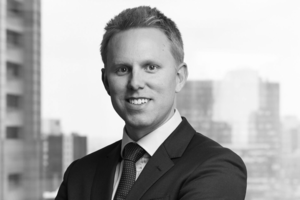 The importance of integrating ESG related risks and opportunities into investment decisions has become undeniable. The ability for companies to generate ...
Has ASIC done enough to address greenwashing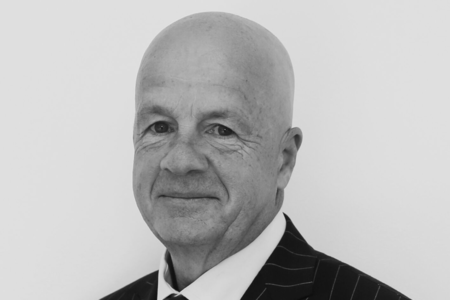 POLICY ADVISER CORPORATE REGULATION
CPA AUSTRALIA
The accounting profession has evolved rapidly from being seen as just calculating debits and credits to a provider of holistic financial information, including ESG and climate risk metrics. In the last two decades, CPA Australia policy adviser corporate regulation John Purcell has participated in and guided that evolution, and sees the accounting profession as being fundamental to future developments around sustainability.