Sustainability, growth drive NextGen family business: PwC
BY RACHEL ALEMBAKIS | THURSDAY, 28 APR 2022 8:02PM
Sustainability and growth are at the heart of the next generation of family business leaders, according to research from PwC.
According to PwC's Global NextGen Survey 2022, 65% of next generation (NextGen) family business members say achieving business growth is a top priority. At the same time, 64%, say their family business has the opportunity to lead the way in sustainable business practices.
"Family businesses and family offices are focusing on sustainability," said Pwc Private partner Tristan Whitefield. "What you tend to find - as a general statement - is that the next generation of people aged 18-35, maybe 40-year-olds are starting to drive that. It's not that the older generation isn't interested but it seems to be driven by people who are younger.
However, NextGens say that what they are engaged in at present include achieving business growth (59%), ensuring the business is offering the right products and services (50%) and adopting new technologies (44%). Only 28% say they are currently engaged in increasing the focus on sustainability and impact, though 72% say they expect to be involved in it in the future.
"There is a genuine desire for families to focus on these things," Whitefield said. "It's not just a nice to have, people are genuinely interested in how we can make a difference as a purpose-led organisation - what do we exist for and how do we play a role in society."
Just a quarter of NextGens say they are presently engaged in reducing their business' environmental impact, where 65% expect to be in the future.
PwC recently surveyed the current generation of family business owners, and while they see eye to eye with NextGens in a lot of areas, there are some notable differences. Both generations are focused on growth, but only half of the current generation believe their business has a responsibility to fight climate change and its consequences, compared to the nearly three-quarters of NextGens.
A similarly high percentage of NextGens (76%) believes their business is actively contributing to the community, again compared to just over half (54%) of the current generation. There is also a bit of a digital divide between the generations.
Similar percentages, 42% of NextGens and 38% of the current generation believe their business has strong digital capabilities, but a third of NextGens say the current generation does not fully understand the opportunities and risks for digital within their business.
"There is the tension between the two generations that the report highlights," Whitefield said. "It's not that the current isn't interested, it's that the next generation has as natural focus on this area.
"Communication is key there in getting that result."
Early and effective succession planning is a critical piece of the puzzle, PwC said. More than 60% of NextGens say the family has a succession plan. While more families are willing to talk about succession, a key impediment to a succession plan being implemented is that the stages and conditions of such a plan are often unclear, PwC said. Understanding the values of the family and the purpose of family wealth is often the starting point to an effective plan for succession.
"Speaking more specifically to Australia around succession, over $1 trillion of wealth that will transition to the next generation in the next decade, give or take," Whitefield said. "When wealth transitions happen, over 70% fail, which means a loss of wealth form one gen to the next."
The survey shows that many family businesses could gain from bringing greater attention to the relative roles of their male and female NextGen members. Far fewer of the women NextGens surveyed, 43%, are in leadership roles than are the male respondents, 59%. Not surprisingly perhaps, fewer women, 66%, have a clear idea about their personal ambitions for a future role in the family business compared to men NextGens, 79%. Moreover, for the top-ranked priority area of achieving business growth, just half of women, 53%, say they are actively engaged, compared to 69% of men.
Women play a relatively active role compared to men in areas including improving working conditions (44% to 46%), increasing the focus on investments for sustainability and impact (33% to 29%) and reducing the organizations environmental impact (27% to 26%) but there is the opportunity for women to play a larger role in many of the key priority areas.
Read more: PwC, Tristan Whitefield, Global NextGen Survey, Pwc Private
| | |
| --- | --- |
| Subscribe to FS Sustainability to get the latest ESG news and research. | |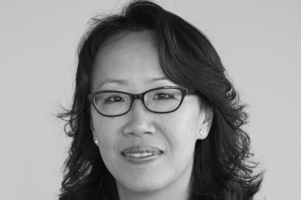 If 2020 was a year of reaction, ushering some of the biggest changes to daily life in recent memory, 2021 brought what could be called a year of reflection ...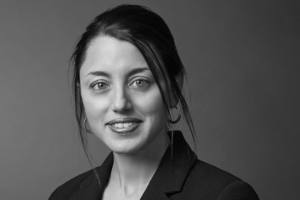 2021 was another year of great change and uncertainty as the pandemic presented further challenges to business and social continuity.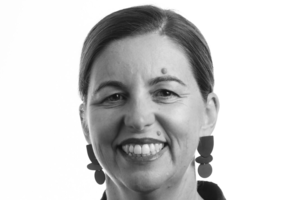 Carbon capture technology brings with it the possibility of negative emissions - the holy grail of climate science, or at least of global transition to ...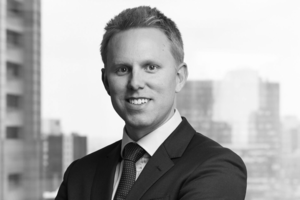 The importance of integrating ESG related risks and opportunities into investment decisions has become undeniable. The ability for companies to generate ...
Should the next government mandate TCFD reporting for companies?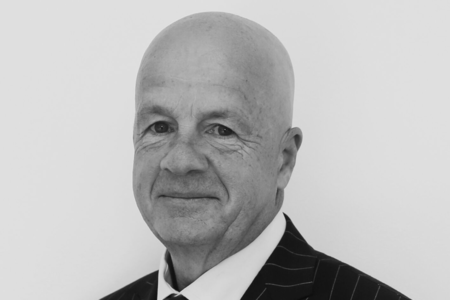 POLICY ADVISER CORPORATE REGULATION
CPA AUSTRALIA
The accounting profession has evolved rapidly from being seen as just calculating debits and credits to a provider of holistic financial information, including ESG and climate risk metrics. In the last two decades, CPA Australia policy adviser corporate regulation John Purcell has participated in and guided that evolution, and sees the accounting profession as being fundamental to future developments around sustainability.