Industry reacts to ASIC greenwashing guidance
BY RACHEL ALEMBAKIS | THURSDAY, 16 JUN 2022 5:30PM
The Australian Securities and Investments Commission's (ASIC) recently released information sheet on greenwashing is a good first step in setting the regulator's expectations, but experts say there is more to be done to improve disclosure on the full gamut of ESG investment products.
ASIC undertook its review of a sample of superannuation and investment products and identified three main improvement areas in the information sheet released earlier this week.
The first is use of clear labels, with ASIC stating: "It is fundamental that the sustainability-related label of a product reflects the substance of the product itself. There is a risk of misleading if a fund's name includes sustainability-related terminology, but sustainability-related factors are not significant in the investment selection process."
Product issuers must also define the sustainability terminology used and explain how sustainability considerations are factored into their investment strategy.
The corporate watchdog also recommended keeping up to date with regulatory developments and ensuring disclosures are also reflected correctly.
"It makes it clear that ASIC believes that current legislation addresses at least some of the major greenwashing concerns," said Angela Ashton, founder and director of Evergreen Consultants. "Clearly, in their view, greenwashing is a case of being misleading. It restates the facts with regard to the current legislation - that's all it is.
"It does also mention a couple of different accounting standards from around the world, but doesn't really apply directly to managed funds at the fund level, although it does apply to fund managers. Other than that, there's not much that's not new there that fund managers shouldn't have known before."
The information sheet also provided additional information on ESG and sustainability products on MoneySmart, the regulators' consumer-facing financial educational resource.
Ashton said that the information on MoneySmart could be used to enhance product disclosure for consumers, which would be a net positive for the industry.
Zenith Investment Partners head of responsible investment and real assets Dugald Higgins said the information sheet was an improvement.
"Any improvement is to be welcomed, and looking at what's been stated, taking this focus on truth and clarity is going to be fundamentally a win for investors and I think it's flexible enough to address a notoriously difficult topic," Higgins said. "That aspect of it is quite laudable."
However, Higgins noted that there's a risk of unintended consequences in the way the information sheet is worded.
"I do wonder however, whether the approach as it's been stated is missing a critical aspect -they've limited their approach to financial products that are environmentally friendly, ethical or sustainable," he said. That doesn't address the act hat a lot of funds out there that say they incorporate ESG rather than necessarily an environmental, sustainable or ethical consideration.
"We think that this is a classic case of having an interchangeable use of terms that is a little problematic. For all that looking at ESG considerations can be part of structuring a fund on environmentally sustainable or ethical grounds, in or of itself, ESG has no moral or green filter."
Higgins noted that this could lead to an ESG integrative fund believing that the information sheet isn't applicable to their disclosures by that rationale.
Higgins also raised the issue of what he calls greenwishing, where a product provider overstates the environmental, sustainable or ethical credentials of a product not out of an explicit desire to mislead, but rather through a belief that what they are doing meets those standards.
"Greenwishing is really issuers who have this earnest hope that their efforts on sustainability are more within their grasp then they actually are," he said. "This is where the importance of where getting third party views or other views from the market around what they're doing and how well they're doing it."
Responsible Investment Association Australasia (RIAA) executive manager - programs Estelle Parker called the information sheet a step in the right direction, and noted that the ASIC announcement should resonate with a wide swathe of the wealth management industry.
the majority (89%) of the Australian investment market claims to be responsible, it is just 40% of managers that are engaged in leading practice responsible investing "Our research shows that 89% of the investment market claims to be using responsible investment approaches, but just 40% are engaged in leading practice responsible investing," Parker said. "Those 89% need to take a look at themselves and their processes. Many will need to update their disclosures as to the precision of what they're saying and if they find they can't substantiate the claims, they have to leave it out."
Parker noted that acting now will prepare issuers for a future point where this kind of reporting is made mandatory. ASIC has not announced that they are setting any mandatory standards around ESG disclosure, however the European Union's Sustainable Finance Disclosure Regulation (SFDR) regime has brought a level of regulation and definitions to products, and the US Securities and Exchange Commission (SEC) has recently proposed rules changes that would affect the reporting and disclosure of ESG investment products in the US.
"I think that they're waiting or some of these global norms to develop," Parker said. "We have the taxonomy project that [the Australian Sustainable Finance Initiative] ASFI is working on at the month, which is very much industry-focused but the regulators are part of that process as well.
"I think it does help to clarify what the obligations are for investors - it's a clear signal to the market about the regulators' expectations, and no doubt the expectations of regulators have ramped up."
The ASIC information sheet has relevance to the adviser industry as well, with Ethical Invest Group founder and lead facilitator of the Ethical Advice Accelerator Alexandra Brown warning advisers that they need to conduct proper due diligence for their clients.
"If a company or investment fund is greenwashing, financial advisers are the eyes and ears between the fund and the advisers' clients," Brown said. "To ensure your client is not exposed to a harmful industry, one they've specifically asked to avoid, your due diligence is required. And your skills and knowledge to avoid greenwashing will come into play."
"Greenwashing can occur all along the investment process. From how a company discloses their sustainability efforts, and what level of corporate governance they have in place, to how this information is used by ratings providers and investment managers. Does a company understand what ESG metrics to disclose, and how to measure them? With limited rules in place for disclosure, comparing companies is difficult, and greenwashing can occur either deliberately or unintentionally."
Read more: ASIC, Alexandra Brown, Angela Ashton, Dugald Higgins, Estelle Parker, Evergreen Consultants, Responsible Investment Association Australasia, Zenith Investment Partners
| | |
| --- | --- |
| Subscribe to FS Sustainability to get the latest ESG news and research. | |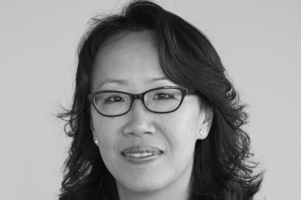 If 2020 was a year of reaction, ushering some of the biggest changes to daily life in recent memory, 2021 brought what could be called a year of reflection ...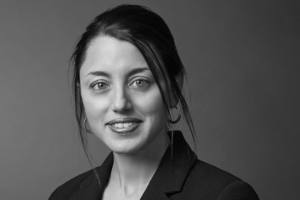 2021 was another year of great change and uncertainty as the pandemic presented further challenges to business and social continuity.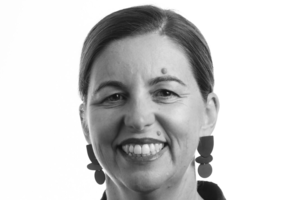 Carbon capture technology brings with it the possibility of negative emissions - the holy grail of climate science, or at least of global transition to ...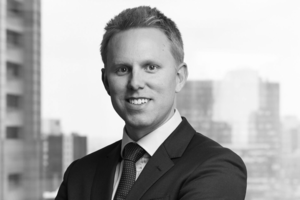 The importance of integrating ESG related risks and opportunities into investment decisions has become undeniable. The ability for companies to generate ...
Has ASIC done enough to address greenwashing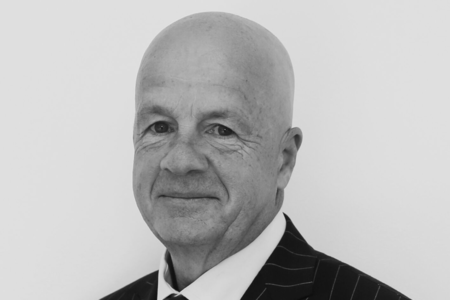 POLICY ADVISER CORPORATE REGULATION
CPA AUSTRALIA
The accounting profession has evolved rapidly from being seen as just calculating debits and credits to a provider of holistic financial information, including ESG and climate risk metrics. In the last two decades, CPA Australia policy adviser corporate regulation John Purcell has participated in and guided that evolution, and sees the accounting profession as being fundamental to future developments around sustainability.